Modest Mussorgsky - Biography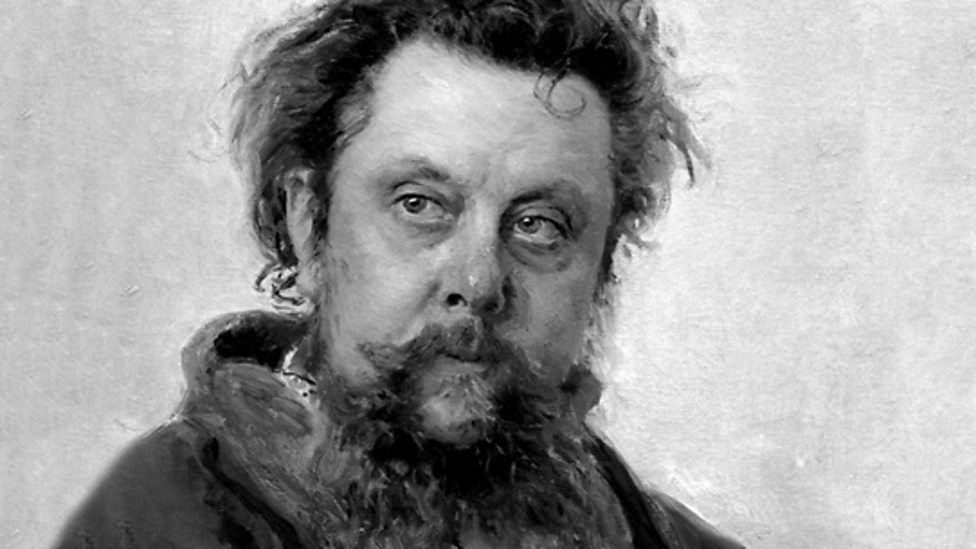 His melodies have a strong connection to Russian history, Slavic mythology and folklore. For many years his works were mainly known through versions that were revised or remade by other composers and it wasn't until his death that his talent was fully understood, with many critics suggesting his style was simply way ahead of its time. Today he is considered a pioneer of Russian opera alongside such musical giants as Pyotr Tchaikovsky and Dmitry Shostakovich. This is Modest Mussorgsky.
Modest Mussorgsky was born in 1839 into a well-known noble Russian family, allegedly related to the legendary Ryurik who, as many historians believe, founded the Russian state in the ninth century. Although one of his grandmothers was a peasant, his father was a State servant and his mother – the daughter of an esquire. At the age of six, his mother, a trained pianist herself, began teaching him piano. Just three years later young Mussorgsky was already able to perform a John Field concerto and works by Franz Liszt for family and friends. After acquiring further musical education at the elite Peterschule (St. Peter's School) in St. Petersburg, at the age of twelve Mussorgsky published his first piano piece entitled "Porte-enseigne Polka." The publication was paid for by his father. But his parents also wanted him to receive a military education, so Mussorgsky ended up graduating from the Cadet School and received a commission with the foremost regiment of the Russian Imperial Guard - the Preobrazhensky Regiment - in 1856. That winter Mussorgsky met Aleksandr Dargomyzhsky, one of the most influential composers in Russia at that time. But the meeting that most influenced Mussorgsky's music career was with Mily Balakirev, the head of the composers' group known as The Five. With them, he learned to read scores and analyzed the styles of Western composers. Just a few months after studying with Balakirev, Mussorgsky resigned his commission, fully devoting himself to music. The first fruits came fast. In 1958 Mussorgsky composed two scherzos, which were each part of a symphony that was performed eight years later in a concert directed by composer Anton Rubinstein, the founder of Russia's first Conservatoire.
Also known as The Mighty Handful and The Mighty Coteries, The Five was a group of composers in St. Petersburg that was active between 1856 and 1870. Besides Mily Balakirev, it also included Cesar Cui, Nikolay Rimsky-Korsakov, Aleksandr Borodin and Modest Mussorgsky. Most of them were self-trained amateurs: Borodin made a living by pursuing a career in chemistry and Rimsky-Korsakov was a naval officer who created his First Symphony on a three-year-long voyage around the globe.
The group's main goal was to produce a specifically Russian kind of music and not an imitation of older European sounds or European-style conservatory training. By using melodies from village songs, Cossack and Caucasian dances, church chants and more – the Five's music was filled with imitative sounds of Russian life. The group even tried to make their own version of the lyrical peasant song, dubbed by Glinka as "the soul of Russian music" by studying songs from the Volga River in the 1860s. Ironically, The Five's creativity and style was not welcomed by many old-style musicians and was mocked by the academic circles of the Conservatory and the Russian Musical Society. This lack of support from society ended up causing the dissolution the group. However most of its members continued experimenting in music and looking for new talent on their own.
Mussorgsky began composing romances and experimenting with the opera genre. In 1868 he took on Gogol's "Zhenitba" ("The Marriage") and managed to finish the first eleven scenes, but abandoned it after reaching the end of Act 1. Nevertheless, this work clearly showed Mussorgsky's extreme pursuit of incorporating the natural accents and patterns of the play's naturalistic dialogue into music. Despite abandoning "Zhenitba," the composer didn't stop working in the opera genre.
Success came shortly after his opera "Boris Godunov" was performed at St. Petersburg's Mariinsky Theater. In 1874 a second version of the opera came out after the theater's repertoire committee scrapped the original, allegedly for being impossible to recite. The new version was performed fifteen times over the next ten years. The opera returned to the stage in 1896 after it was edited by composer and music critic Nikolay Rimsky-Korsakov, who claimed to have fixed and restructured the whole composition. According to Rimsky-Korsakov, Mussorgsky's version had flaws in its style and orchestration. However, it's important to stress that the original version of "Boris Godunov" became much more popular and better understood in the twentieth century. Many music experts explain this by saying Mussorgsky had a different kind of style, which was just appearing in various parts of the world in the late nineteenth century. That's why the original "Boris Godunov" and its second version were not as popular as they could have been during Mussorgsky's lifetime.
Read more
>>>