Lenin's lover? Picture of woman described as his true love uncovered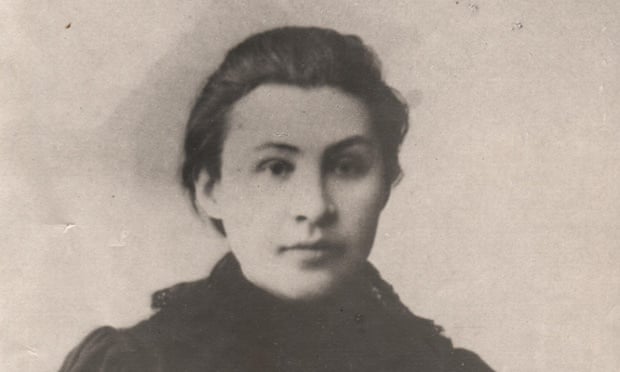 The photograph of Apollinariya Yakubova, who refused to marry Lenin, was discovered by a Russian history expert in London. Photograph: State Archive of the Russian Federation

A London-based academic has uncovered a photograph of the woman described by some as Vladimir Lenin's true love and the "primeval force of the black earth" by her contemporaries, after the image was lost for nearly a century.
Dr Robert Henderson, a Russian history expert at Queen Mary University London, uncovered a photograph of Apollinariya Yakubova – a Russian revolutionary who fled to King's Cross in London at the turn of the 20th century.
Yakubova and her husband were close associates with Lenin and his wife Nadezhda Krupskaya, who lived intermittently in London between 1902 and 1911, although Yakubova and Lenin were known to have a tempestuous and fractious relationship over the policies of the Russian Social Democratic Labour party.
As first reported by the Camden New Journal, Henderson uncovered the photograph in the bowels of the State Archive of the Russian Federation in Moscow in April while researching the life of another young revolutionary, Vladimir Burtsev, for a book.
According to the academic, Lenin called Yakubova by the pet name "Lirochka", which can be roughly translated as "a bit like 'Bobbykins'," he said.
Yakubova, then 27 and living in a now-demolished building in Regent Square near the British Library in central London, was a force of nature, known for orchestrating debates on communist doctrine in the East End. She was also a key member of a group running lecturing society debates in Whitechapel.
In an academic paper due to appear in the December 2015 issue of Revolutionary Russia, Henderson writes that she was "possessed of an indomitable spirit and boundless energy".
Daughter of a priest, she studied at the physics and mathematics department of the St Petersburg Higher Courses for Women, before teaching evening and Sunday classes for workers. It was there she formed a close friendship with Lenin's wife-to-be.
Read more >>>